Nasims Begins Npower Batch C1 January Stipend Payment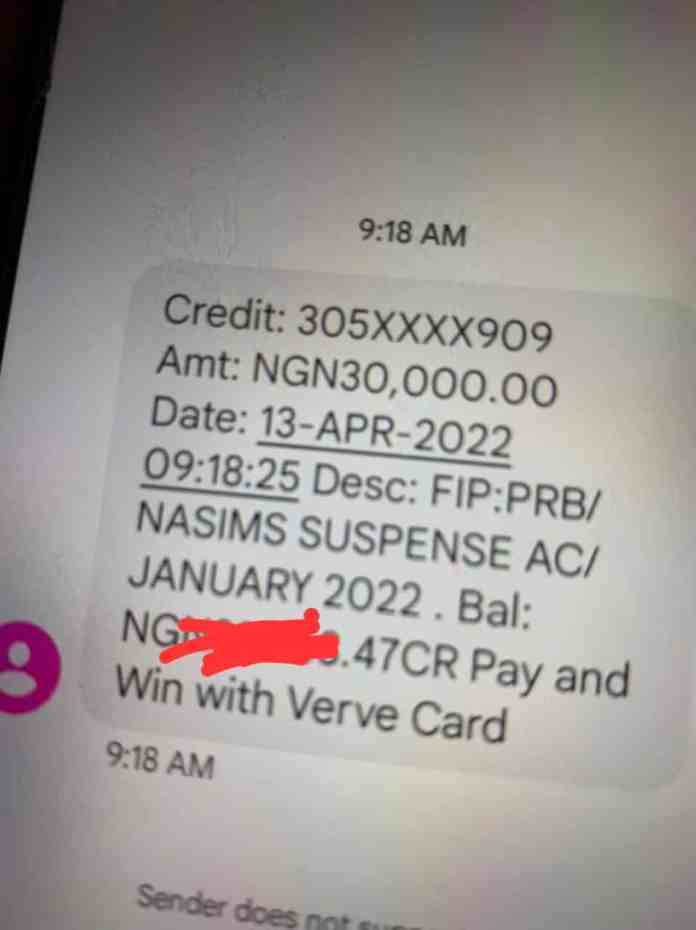 BrandNewsDay reports that the accrediting of NPower beneficiaries account for the NPower January stipend commenced today the 13th of April 2022.
This is a confirmation update for the commencement of January 2022 payment for graduate beneficiaries that moved to PROCESSING STAGE yesterday 12 April 2022, NASIMS said.
The above payment is expected to commence today. However, Nasims assured that backlog payments were initiated that same for non-graduate beneficiaries shall follow suit soon.
Nasims Begins Npower Batch C1 January Stipend Payment
BrandNewsDay Nigeria had reported that a few days ago, Nasims initiated a 3-month backlog payment for the non-graduate beneficiaries and shared an update to clarify the payment.
In its report, NASIMS made this disclosure on its verified Facebook page, stating that it has initiated the NPower January Stipend Payment. Adding that, it apologized to the NPower beneficiaries for the delay the payment process has caused.
Nasims News Today
According to NASIMS, "PAYMENT OF JANUARY 2022 STIPENDS INITIATED!
"While the NPower January payment process has been initiated and crediting of accounts is expected to begin at the shortest possible time, kindly note that all 2021 outstanding payments will be cleared while current payments are in progress. Despite the challenges encountered, we appreciate your patience so far.
"Thank you!"
In a similar vein, the Federal Government has approved the January Stipends Payment for the NPower January Stipend Payment which will be commenced this week.
The NASIMS statement reads as follows: "The budget for payment of January STIPENDS was approved on Friday (1st April 2022). Payment will be initiated this week.