Detailed Linda Ikeji Biography, Age, Husband, Children, Net Worth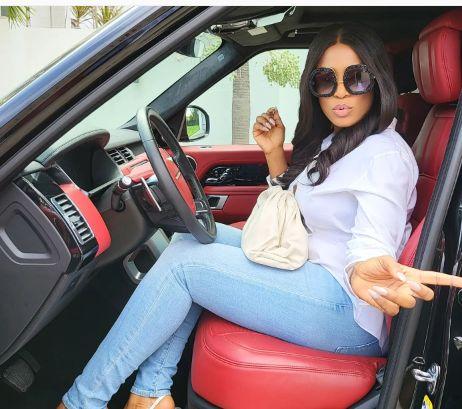 Linda Ikeji Biography: Detailed Linda Ikeji Biography Age, Husband, Children, and Source of wealth can be accessed below.
BrandNewsDay has compiled a detailed Linda Ikeji Biography. Linda Ifeoma Ikeji is a Nigerian writer, blogger, entrepreneur, and former model.
She was born on the 19th of September 1980 and she is 41 years old (but would be 42-year-old later this year, 2022).
Linda ikeji is from Nkwerre, imo state Nigeria. She was raised in a Catholic family and the second child of the Ikeji family.
She started writing from a young age, so after her college education in 2004, she started her blog (lindaikejiblog) 2006 as a hobby but become active in 2007 when the money started rolling in.
Early life and education
Ikeji was born and raised in a Catholic family from Nkwerre, Imo State, Nigeria. She is the second child. She began writing at the age of 10. She finished secondary school at the age of 17 and at 18, enrolled at the University of Lagos, where she studied the English language. To assist her family and support herself through school, she had part-time jobs as a waitress, model and writer.
Ikeji graduated from the University in 2004. In 2006, she started blogging as a hobby. At that time, the internet was not as prominent in Nigeria and she had to make her posts at a cybercafé.
Linda Ikeji Pictures
Linda Ikeji children
Linda has only a child from an affair he had with Sholaye Jeremi in 2015.
She has a baby boy called Jayce Jeremi though he has now changed the boy's surname to that of her father. So he is now called Jayce Ikeji. Jayce Ikeji will be 4 years this year (2022) in September.
Linda Ikeji's source of wealth | Linda Ikeji Net Worth
Linda Ifeoma Ikeji is a lady of many parts as she is into a lot of other things now apart from being a blogger.
She ventured also into online radio broadcasting and invested in social networking platforms.
Linda runs a non-profit organization known as I'd rather be self-made. she is estimated to be worth over $40 million
Linda Ikeji house
In 2016, the popular blogger Linda Ikeji bought a mansion in one of Africa's most exclusive neighbourhoods worth N500 million, Banana Island which is situated in Ikoyi, Lagos.
As of 2020, the house was reportedly worth about $2 billion (although no reputable wealth estimator platform verified this).
The house bought by Linda Ikeji is a 6 bedroom mansion i.e 2 storey ensuite bathrooms for all on 3 floors.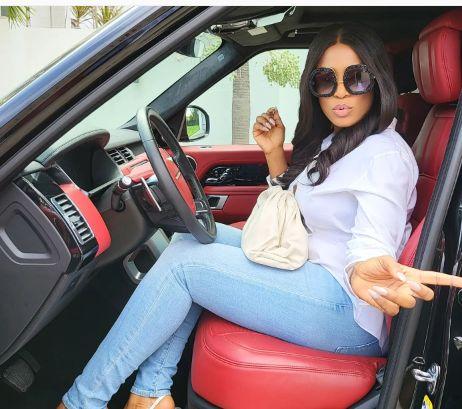 Linda Ikeji Baby Daddy
The Baby Daddy of Linda Ikeji is Sholaye Jeremi, he is from Itsekiri in Delta state.
Jeremi is said to be an astute businessman that has a successful career in oil and gas.
Although he is on the quiet side but became popular when he became Linda Ikeji's baby daddy. He is said to be a business associate with outstanding business tycoons in Nigeria.
Linda Ikeji's social media handles
Twitter: Linda Ikeji (@lindaikeji)
Instagram: Linda Ikeja (@officiallindaikeji)
Facebook: Lindaikejiblog