Alaafin Challenges Ancestor After Olubadan's Death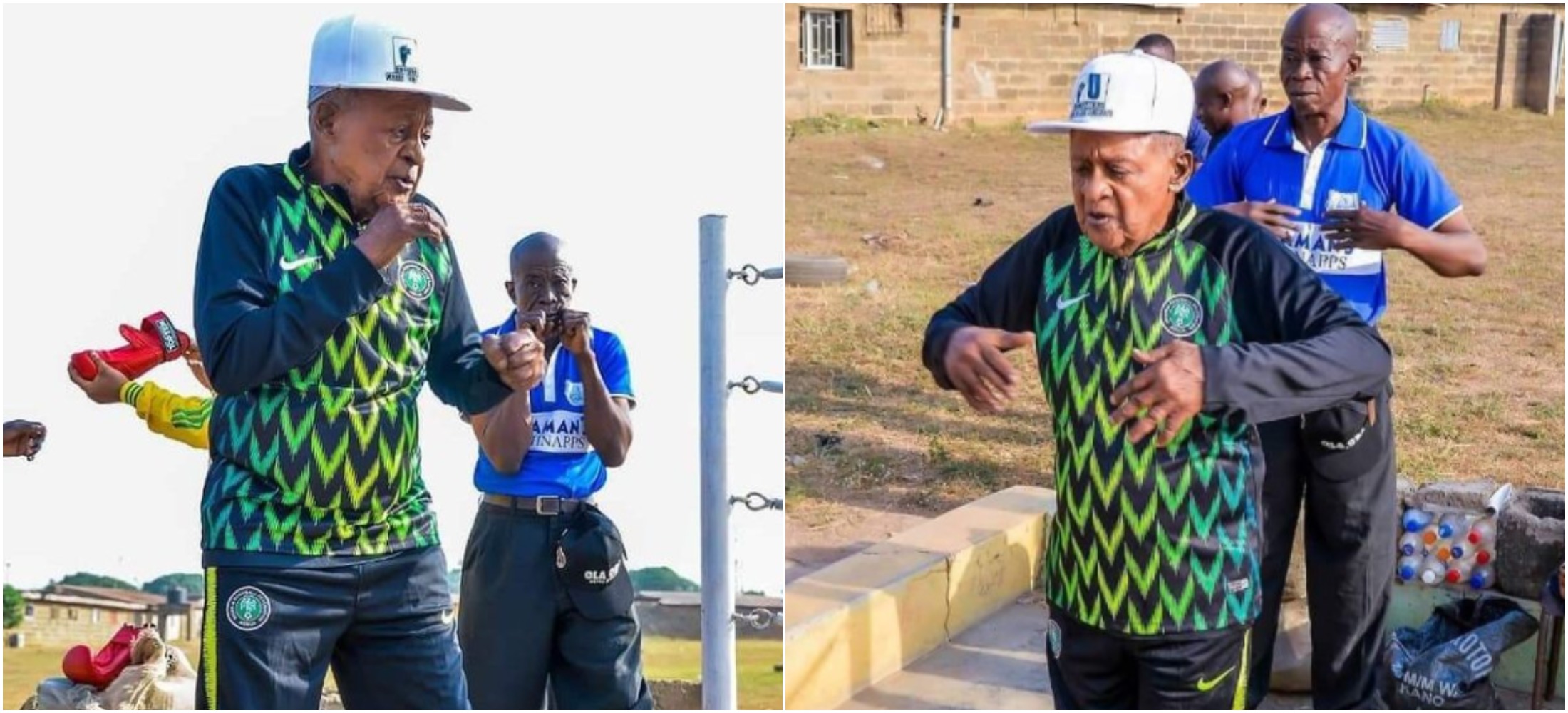 Alaafin of Oyo, Oba Lamidi Adeyemi has 'contested' the ancestors following the death of Olubadan of Ibadan, Oyo State, South-West Nigeria.
Brand News Day Nigeria recall that Olubadan of Ibadanland, Oba Saliu Adetunji died at the University College Hospital (UCH) in Ibadan, Oyo state on Sunday, January 2nd.
Days after Olubadan's death, photos emerged of Oba Lamidi Adeyemi in a boxing ring arena at the Durbar Stadium in Oyo.
Since the photo emerged a few days after Olubadan's death, it is assumed Alaafin set out to battle with the ancestors for more life on earth. However, reports emerged that Alaafin embarked on a workout session in a bid to stay fit and healthy.
After Olubadan's Demise, Alaafin Challenges The Ancestor, Takes Fight To The Ring
Alaafin Oba Adeyemi III said, "It is important for one to look after his health and body because from cradle to the grave, it is all you have got and your main task is care for it." Oba Lamidi stated during the exercise.
"Light workout is good and an essential part of healthy living for a healthy heart."
In Case You Don't Know Alaafin of Oyo
Alaafin of Oyo, Oba Lamidi Adeyemi is a lover of boxing, as he was a boxer before ascending the throne of his Fathers in 1970.