AfDB Reveals How Nigeria's Revserves Will Be Boosted Through IMF Grants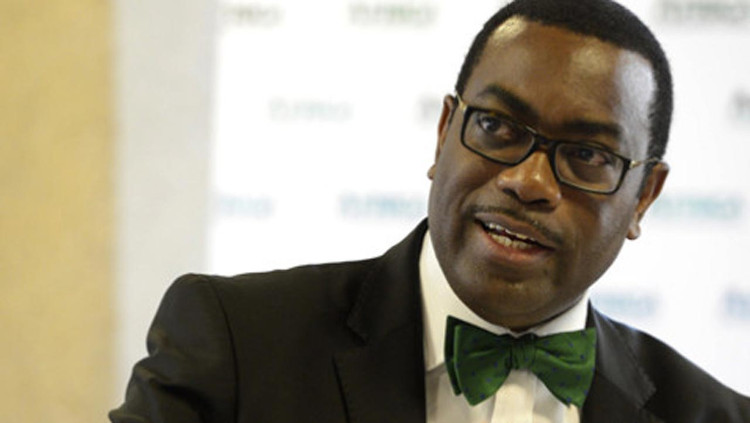 President of African Development Bank (AfDB), Akinwumi Adesina, has hinted that developing African countries' reserves would get boosted through the $27 billion IMF grant allocated for the continent.
Brand News Day Nigeria reports that the International Monetary Fund's $650 billion Special Drawing Rights grant, which includes $27 billion for African countries, will help developing countries strengthen their reserves.
This was made known by Akinwumi Adesina, during a closed-door session between German Chancellor, Angela Merkel and heads of international development institutions.
The AfDB President, in a statement titled, 'International community must act to avert a two-speed global economic recovery post-Covid-19', quoted Adesina as saying, "The recent IMF release of $650bn in SDRs, with $27bn to Africa, will go a long way in helping to boost reserves for developing countries.
"If the developed countries reallocate $100bn of SDRs to Africa, as agreed at the Paris leaders meeting and by the G7, that will further support faster economic recovery in Africa."
Heads of International Development Institutions
In the meeting, heads of the international Development Institutions present include: The Presidents of the African Development Bank, the International Monetary Fund, the World Trade Organization, the World Bank, the Organization for Economic Cooperation and Development, and the International Labour Organization were among those present at the closed-door meeting.
Meanwhile, Angela Merkel, the German Chancellor, has called on the IMF, the G7, and the World Bank to help low- and middle-income nations recover from the Covid-19 problem by developing solutions.
"We have noted that the recovery after the pandemic is a two-speed recovery, which is cause for concern," she added.